The LAF News Archives
Frank Marshall Weighs In on the Racebending Issue
Posted to Airbender Film on April 08, 2010 10:44 AM by NightBender
Our friend Jordan Hoffman over at
UGO
has recently been composing a series of articles on the controversial 'racebending' issue surrounding
The Last Airbender
. The other week he talked with director
M. Night Shyamalan
about the issue, and then followed that up by getting a short reaction from
myself
and a rather long one from
Micheal Lee
of the racebending movement. Today, Jordan was in contact with producer Frank Marshall, who has decided to step in and
clarify some misconceptions
regarding the film's casting.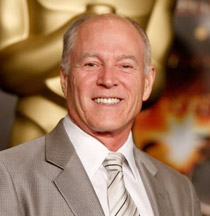 Marshall [...] writes that he "agree[s] that this casting notice was poorly worded and offensive. However, it was not written nor distributed by the production, or the studio, but by a local extra casting entity that did not consult with either. Ultimately, we all take responsibility for not doing a more thorough job monitoring these frequently used third-party agents and Paramount has since been in regular dialogue with Asian American advocacy groups including the Japanese American Citizens League and the Media Action Network for Asian Americans to ensure that such a mistake does not happen in the future."
Frank also sent Jordan copies of the initial casting breakdowns as they were first sent out. These casting breakdowns make no mention to race, and go along with what Shyamalan said in our
round-table discussion
about having an open door in regards to casting the film. You can see these official casting documents by heading over to
UGO
and reading Jordan's full article
.
786 Comments
Comment by:
Racebender
@ 01:35 pm April 09, 2010
Actually never mind I am quite obviously a racist faggot and have no idea what I'm talking about so please disregard everything I'm saying.
Comment by:
kidoffthestreet
@ 01:38 pm April 09, 2010
Samazu I agree with everything you said about the racbenders not mattering!
Comment by:
kidoffthestreet
@ 01:38 pm April 09, 2010
racbenders lol u know what I meant
Comment by:
THE FIRST AVATAR
@ 01:40 pm April 09, 2010
TO APPLY A RACE TO AN AMBIGUOUS FICTIONAL CHARACTER IS RIDICULOUS.

FOR THOSE UPSET OR CONFLICTED OVER THE RACE ISSUE IT IS WITHIN YOUR ABILITY TO BECOME WEATHLY AND MAKE YOUR OWN MOVIE.

I DO NOT AGREE WITH THE PROPONENTS OF THE RACE ISSUE AND ALTHOUGH I AM EAGERLY AWAITING THE PORTRAYL OF THIS MATERIAL THROUGH THE LIVE ACTION MEDIUM, I HAVE ONE CONCERN.

IF ONE SPECIFIC PIECE OF THE SOURCE MATERIAL DOES NOT APPEAR IN THE FILM I WILL USE MY WEALTH TO FUND MY OWN INDEPENDENT AVATAR FILM.

THE MATERIAL I AM REFERRING TO IS A SPECIFIC AIRBENDING FORM AND AANG'S SIGNATURE MOVE: THE AIRSCOOTER.

THANK YOU
Comment by:
SamAzu
@ 01:42 pm April 09, 2010
I VOLUNTEER TO HELP YOU FUND THAT MOVIE.
Comment by:
THE FIRST AVATAR
@ 01:46 pm April 09, 2010
I MAY NOT AGREE WITH WHAT YOU SAY BUT I WILL DEFEND TO THE DEATH YOUR RIGHT TO SAY IT.

Fran√§ois-Marie Arouet: "Voltaire" 21 November 1694 '€" 30 May 1778
Comment by:
THE FIRST AVATAR
@ 01:49 pm April 09, 2010
I WILL REMEMBER THAT SamAzu. THANK YOU.
Comment by:
SamAzu
@ 01:49 pm April 09, 2010
When in doubt, quote European intellectuals.
Comment by:
SamAzu
@ 01:50 pm April 09, 2010
YOUR QUITE WELCOME MY GOOD MAN.
Comment by:
Bender
@ 01:55 pm April 09, 2010
Comment by:
Racebender
@ 02:11 pm April 09, 2010
@ FAKE Racebender

Oh, stfu already. Using the term "faggot" is cruel of you. Try being even the tiniest bit educated. I know it's hard for your brain to comprehend.

I'm not imitating any of you, so stop imitating me.
Comment by:
Tension Breaker
@ 02:44 pm April 09, 2010
On another lighter note stocks drifted higher through the session as investors weighed competing influences at the end of a choppy week on Wall Street.
Comment by:
Fawkes
@ 03:05 pm April 09, 2010
lol on the racebender site they have an article about how terrible it is that Paramount is marketing Zuko as evil. HOW ELSE ARE THEY SUPPOSED TO PORTRAY ZUKO? C'mon the most common fantasy plot is good vs. evil, of course they have to market him that way. He is fighting on the wrong side in the first season, deal with it racebenders.

Apparently they think that since the fire nation is Indian and evil this will make kids think that dark skin = bad person. What a load. Did they not notice that some people in the earth and air nations will also be dark skinned? And even if they weren't, I guess this means no dark skinned person can EVER be cast in a villain role again, wait, so if a white person is cast as a villain it doesn't make kids think white=bad? How the hell does their logic work exactly? Do they think all the kids watching this are white? .......................nonsensical.
Comment by:
Kit-Kat
@ 03:08 pm April 09, 2010
@Bender

I feel bad for them too. I mean, if it was me who was going through all of that and listening to that, I would acctually be depressed. And I repeat, espeshily for Noah because its his first film.
Comment by:
Fawkes
@ 03:11 pm April 09, 2010
@ Kit-Kat

Hopefully Noah has some good, experienced people around him who have told him that there are always malcontents and critics.
Comment by:
julia
@ 03:13 pm April 09, 2010
@ racebender
ok ok im back wat did i miss jk sorry racesbnders i no your real people but we are all still fans so lets just call it truse i think i misspelled that i dont care but he should of been asian i know but i didnt look at it like that i just thought it was a great show so you racebenders can talk about how much you hate the movie but can you PLEASE leave us and the movie alone if you can put it all behind that would be great YEAH YEAH alot of people say i act like katara but thats beside the piont if you still wanna be a fan then you can just exsept the fact the its not going to be the way the racebenders want it to be sorry it and i have to agree theres not that much stuff that i like with the movie but im still a fan so i have to suck it up and deal with it oh well
i really HOPE YOU GET THIS MEASSAGE. and i hope that fuker thats been making him or her self as us some how they think its funny to play with us

please comment back
Comment by:
Dragonraptyr
@ 03:26 pm April 09, 2010
The solution to the problem is to ignore what people are saying. It is a fact that the more you give a topic attention, the louder people will get. That said, closing the comments until after the film may be a wise move. Forums could stay open, but if people don't read, people will be less likely to talk.

Thus, this is my last comment.
Comment by:
julia
@ 03:53 pm April 09, 2010
198

Comment by:
Jeremyx7
@ 03:58 pm April 09, 2010
@Fawkes

100% agree with you man. Not only is their logic one sided and biased the so called self proclaimed "racebenders" seem to forget that Zuko turns out to be a really good guy in book 3 fire. Zuko's turn in season 3 is one of the biggest things that happens in the entire series and shows that anybody can turn good (EVEN RACISTS CAN TURN into NON RACISTS) *Looks at some of the racebenders*.

That being said there are also other nations with plenty of diversity besides the northern water tribe in the film that are good. They just can't admit that they might be wrong with this race issue that THEY'VE created in their own minds. It's like the Guru said toward the end of season 2 "The greatest illusion is the illusion of separation of things yet we live as if divided".

Or something to that effect meaning that culture and everything in life should be viewed with a open mind and in a non bias way. Cultural traditions world wide should be a shared experienced without bitching about who gets what.
Comment by:
julia
@ 04:40 pm April 09, 2010
200 YES !!!!!!!!!!!!! ummmm

*leaves room*
Comment by:
Painted Lady
@ 04:40 pm April 09, 2010
@Bender

Are they all Asian? That is truly amazing!! It kinda seems like the people against racebending are incredibly ignorant. Asians come in all shapes and sizes and colors! Some even look European. So does it really matter?
Comment by:
julia
@ 05:09 pm April 09, 2010
@Painted Lady

no!!! it doesnt but the STUPID racebenders wont shut up about it cause they wont EVERBODY too be asian
Comment by:
Tanglemorph
@ 06:32 pm April 09, 2010
I have been watching the discussions for quite a while, and I believe that it is my turn to speak up.

First of all, I am an author myself. I appreciate asian culture, as well as several other cultures. If I were to be published, and a movie made about my works, would I be happy that somebody enjoyed it that much? Yes. If they decided to cast people who are not closely matched to the races of the characters, would I care? No.
Comment by:
Tanglemorph
@ 06:37 pm April 09, 2010
I have been watching these debates, and feel that it is my turn to speak up.

First, I am an author. One of my works has a Japanese influenced culture. Two of the main characters are from this culture. Does this mean that they are Japanese? No. If somebody made a movie out of the story and cast caucasians in those roles, would I be upest? Not, not as long as the actors were able to portray the spirit of the characters well.
Comment by:
Tanglemorph
@ 06:39 pm April 09, 2010
Third, I am an avid culture fan. I enjoy creating cultures, learning about fictional ones, and experienceing real ones. I also get ticked off if a cosplay looks nothing like the intended character, or if the cosplay looks good but the person is of the wrong gender. From my point of view, the casting is well done. The only concern I have about the portrayls is that the scar isn't vivid enough. But I digress, that is a minor issue. I pride myself on not being racist, and being supportive of other countries. I am annoyed that democracy is being told to some countries where kings or queens have become figureheads instead of true rulers. But these are my concerns. I see nothing wrong with The Last Airbender, because I appreciate that the story is being told in a different manner. Remember, it's TLA, not A:TLA. They are two branches of the same tree, two paths for the same story to take.

I apologize if this has been too long and aggravating a post, but I felt that I had to at least show my opinion.
Comment by:
julia
@ 06:49 pm April 09, 2010
@Tanglemorph
GO TANGLEMORPH

LONG LIVE THE LAST AIRBENDER


Comment by:
Tanglemorph
@ 06:49 pm April 09, 2010
For some reason, number two never got in there.

I noticed that caucasian cannot be spelt without asian. Because really, the term "white" is degrading. I prefer to be called caucasian, and I will not hesitate to go on a spiel if somebody calls me white. I can find proof as to why I should be called caucasian.

Now, I am eagerly anticipating the movie not because "Oh look, there are white leads, this is a white movie", as FalseBender (the fake Racebender) claims. I enjoy story and plot. I also have a habit of liking movies that other people hate. No matter how many people try to say that I am a dumb white person who only likes racist white donkey barf, please consider the fact that those are racist comments in and of themselves, and can be considered verbal abuse, which I will not tolerate. I like the story, and never once gave a thought to race. I even thought that Joo Dee was spelt Judy. I am out of the loop, not ignorant or uneducated. And I am a fan of Sun Wu Kong, or the Monkey King for those of you who may not have heard of journey to the west.
Comment by:
womzee
@ 06:53 pm April 09, 2010
@ Tanglemorph

Journey to west is amazing!!(did u know that it inspired Akira Toriyama to create Dragonball?)
Comment by:
Tanglemorph
@ 07:06 pm April 09, 2010
@ julia - thank you for replying to me. It's one of the few times that anyone has ever done that positivly.

@ womzee - yes, I did. I have read the manga, and honestly prefer the first arc (before the saiyans).

But sadly, we aren't here to discuss the merits of Toriyama's work. We are here to discuss the issue of Racebenders anger.

I just spoke with my mother. She cannot see why people are calling M. Night Shymalan racist, but she can see why RaceBenders are so worried, as asian actors have been put down and belittled.

It's perfectly understandable, but the extent to which they are taking it, and with such venom, is uncalled for. I sympathize with the fact that they want better jobs for asian actors, and can appreciate thier gusto and enthusiasm, but I do think that they could do it more politely and trying to speak with Marshall himself, instead of relying on what the internet spreads.
Comment by:
Mongoose
@ 07:28 pm April 09, 2010
I do find it somewhat ironic that if the racebenders have their way and they cause the movie to fail and the presumably more Asian-centric sequels to not be made, they will have in effect cost a *lot* of Asians acting jobs.
Comment by:
Tanglemorph
@ 07:30 pm April 09, 2010
Racism - a belief or doctrine that inherent differences among the various human races determine cultural or individual achievement, usually involving the idea that one's own race is superior and has the right to rule others.

I looked up racism for everyone here. False Racebender, I would appreciate it if you would tell me who, in this forum, practices racism based on their comments and follows this defenition.

Thank you.
Comment by:
Renara
@ 07:42 pm April 09, 2010
Comment by:
CaptnVijay
@ 07:43 pm April 09, 2010
So, let me get things straight:
1- UGO is trying to stay neutral to the flame wars about the movie, posting the views from all the parties
2- Marshall and MNS are trying to do damage control, but racebenders do not believe them
3-Mike is going to talk about the movie in not-so-favorable ways
Heck, IF (and that's one big IF) Mike speaks that way, we're screwed!!! :S
Still, if Mike is not ok with the casting I'm still going to see the movie and ENJOY it like it is the last movie I'll ever watch :)
Comment by:
CaptnVijay
@ 07:57 pm April 09, 2010
@animegirl2410
Well, maybe he did it so he could be in better terms with the racebenders (Yeah right, like THAT could happen XD). Or maybe, since he casted Suki's actress as Asian, he decided that all people from the Earth Kingdom will also be Asian. I don't know for sure....
PS: Sorry for the double post :)
Ok, for one thing, what, M. Night and the other people in charge of this movie couldn't possibly refuse or change a casting decision? Their hands were just tied? Because they didn't write the casting language they are therefore completely void of any responsibility for the outcome of the casting?
Comment by:
pinoy
@ 03:53 am April 10, 2010
*have any of you know some url's that has cool updates abot the last airbender??*
Comment by:
Fawkes
@ 04:55 am April 10, 2010
@Airnomadian

If they were satisfied with the casting decisions, why would they change it? They've ended up with a multiracial cast. What's wrong with that? If the racebenders don't screw up the box office for this movie, an asian girl will be cast as Toph. Surely the racebenders realize that they will destroy many asian jobs for the next two movies if those movies aren't made because of bad press.
Comment by:
Arjo the Last Earthbender
@ 05:00 am April 10, 2010
@ pinoy

alam ko ito na ang pinakamagandang site for updates ng TLA :D
Comment by:
iDocta
@ 05:45 am April 10, 2010
The boycotters obviously will boycott the movie all the way up until release lol. Just like those who starve themselves to protest will eventually give in to the smell o f KFC
I wonder if the race benders would refuse sushi made by white people. Hmmmmm. I would love an answer lol
Comment by:
Bender
@ 05:57 am April 10, 2010
@PaintedLady
Thank you, yes the pictures I posted were Asian, but more specifically all from China, if I had used Asia as a guideline I could've provided an even more diverse spread.
As a cultural geographer I find individuals who believe all Asians must have dark hair and dark almond shape eyes are wrongly stereotyping a diverse group of people.
Not all people who practice Buddhism, Hinduism, or Taoism have dark hair and eyes. Not all people who practice martial arts or eat with chop sticks have dark hair and eyes. In the Beijing Olympics opening ceremony China tried to get this message across, "We are a diverse people." Just look at Xinjiang China.
http://www.flickr.com/photos/simonnarramore/774568688/in/set-72057594090099491
/
Comment by:
Emsky
@ 06:00 am April 10, 2010
@Bender

"Fine then define what someone Asian looks like. Asia is the largest continent, with several hundred ethnic groups"

I completely agree with you. My dad pointed out a couple weeks ago, that India and the Middle East, where Dev Patel is from, is actually PART of Asia!
Comment by:
Bender
@ 06:14 am April 10, 2010
@Tanglemorph
Don't feel hesitant to share your opinion. Sharing information and insight is helpful. I too share your belief about the spirit of the characters. I write (mostly travel based material) as well teach geography, and was also drawn to TLA because of the Asian elements (I have never watched cartoons before).

I am a fan of the Star Wars series for the same reason. In both cases the creators applied the principles of Human-Environment Interaction to fantasy worlds, making them feel more real. On Luke's home planet of Tatooine the clothing, buildings, sm. population and economic activities accurately reflect what you would expect in a desert world.

Lucas and the creators of TLA used the natural properties of our world but not our world's history. It is why Katara and Sokka do not need to be Inuit. Inuits only live in arctic regions because over the course of our history they migrated there. It actually makes more sense to have people with fair features living nears the poles where they experience the least amount of sunlight.

They could be pink with orange hair for all I'm concerned as long as they make it make sense and the movie stays close to the story line and character personality.
Comment by:
RCR
@ 06:19 am April 10, 2010
Oh man! @Bender! The little boy in the background with the yellow kerchief tied over his hat looks an awful lot like Aaang.

I actually a PhD student in Sinology (Chinese studies) and I have to say that what China tried to convey at the opening ceremonies in Beijing was a very "official" move to make themselves appear more accepting of diversity. Unfortunately the Chinese have been and in many, or most, cases still are very Xenophobic. The Han Chinese, the raven hair almond eye ethnicity (though even among them variation is rather startling), have dominated the continent since, well, before even the Han dynasty 206 BC'€"220 AD. I'm not so sure that some of the angst over what is happening with the casting of the Last Airbender is not a latent transfer of ideology in Chinese Americans, instilled by hundreds, if not thousands, of years of prejudice in their mother country.
Comment by:
RCR
@ 06:19 am April 10, 2010
Now I'm not calling Chinese people racist. It's ridiculous to attach labels, especially to an entire country of people. What I am saying is that even a precursory review of some of the major race-related issues in recent Chinese news will show only a burgeoning understanding of racial and ethnic equality in China.

Even more depressing is that most Westerners (as they refer to us) DO in fact think of Chinese, Japanese, Koreans, Vietnamese and Thai (East Asian which is what I think this whole Racebending issue is all about) as the black haired, black eyed everyone does martial arts with chopsticks stereotype. So those I surmise there are quite a few boycotters of the Western persuasion who with an equally racist xenophobic view of Asian culture insist that actors aren't Asian unless they look like Jackie Chan or Zhang Ziyi.
Comment by:
stratisfire
@ 06:59 am April 10, 2010
lol WOW first off YOU PUT YOUR NAME AS RACEBENEDER
and another thing. im Vietnamese! i have NO problem with this cast AT ALL and shyamalan was right about the the names being said wrong in the show because when i fist saw the show it kindof irked me that they were saying the names like that and then i learned to live with it becauseITS NOT THE ACTUAL CULTURE its an imitation of it
Comment by:
tessables
@ 07:56 am April 10, 2010
Comment by:
TrollBender
@ 08:30 am April 10, 2010
Comment by:
Kit-Kat
@ 08:45 am April 10, 2010
wow...this situation is getting really old.
Comment by:
Emsky
@ 08:46 am April 10, 2010
Yeahh you guys should probablyyy tone it down a bit before things get out of hand....
Comment by:
Free_Spirit
@ 09:08 am April 10, 2010
Yeah, we need to ignore and then BAN the trolls who come here. Sadly, there will always be idiots in this world.

Comment by:
Natalie Portman
@ 10:51 am April 10, 2010
RACEBENDERS:

⪻⪻"Just SHUT THE F*** UP AND SUCK MY D***!!!!!!"⪻⪻
Comment by:
Renara
@ 11:23 am April 10, 2010
@ Natalie Portman
LOOOOOL

I think you will like this drawing
http://xtrasuperscourgegirl.deviantart.com/art/Racebending-is-crap-160193269
Comment by:
Kaiser Avatar
@ 11:53 am April 10, 2010
I find it very strange that the Racebenders are planning to retribute this by once again attacking Paramount, the company that has admitted they made a mistake and has taken steps to avoid making that mistake again, by just pointing out that a mistake was made. Great job RB.C, this may be the first time you actually agree with Paramount.

What really bothers me is that RB.C is probably just going to keep attacking Paramount, instead of going after these third party companies that actually did the damage. They simply won't admit that they made a mistake by judging all of this before they had the whole story, and they're going to ruin their campaign by doing it.

Paramount's admitted to doing wrong and is working to solve it. Mission accomplished RB.C. Please stop being stubborn now.
Comment by:
Renara
@ 11:56 am April 10, 2010
@ Kaiser Avatar Exactly! And thats why the previous pic I posted up is exactly what they shouldve expected coming to them *points to my previous post*
Comment by:
dude
@ 12:49 pm April 10, 2010
Comment by:
Renara
@ 12:55 pm April 10, 2010
@ dude who are you talking about?

Comment by:
cuwbloo
@ 01:41 pm April 10, 2010
Comment by:
Renara
@ 01:47 pm April 10, 2010
@ cuwbloo theyre not actuallynew, but thanks anyways
Comment by:
julia
@ 01:49 pm April 10, 2010
yeah i saw thoughs but thanks anyway
Comment by:
julia
@ 02:16 pm April 10, 2010
is any one there


Subscribe to our RSS Feed


Subscribe to our Channel


Follow our Twitter Feed


Join our Facebook